The Harvard Law School Community is invited to join us on this Thursday to hear from
Kelly Fitzpatrick
and
Josh Koskoff
to talk about their civil law case against Yale New Haven Hospital on behalf of Yale Fertility Center patients who were harmed in the story told in
The Retrievals
, a five-part podcast hosted by author and "This American Life" editor Susan Burton.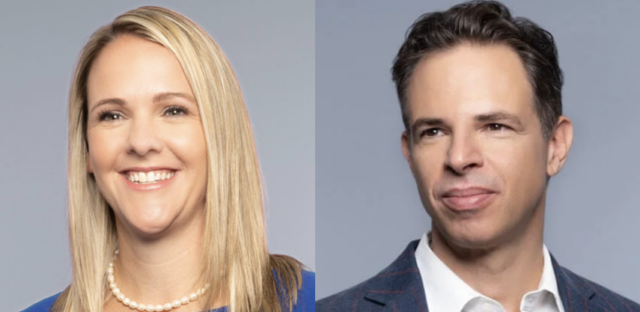 "The Retrievals" tells the story of a dozen women who underwent egg retrieval procedures at the Yale Fertility Center. For months they complained of severe pain. But nobody caught on to exactly what was wrong, until one day when an anesthesiologist noticed a loose cap on a vial of fentanyl. Soon the truth was revealed: a nurse at the clinic had been stealing the pain medication and replacing it with saline. Eventually the nurse has her own story, about her own pain, that she tells to the court. And then there is the story of how this all could have happened at the Yale clinic in the first place. "The Retrievals" is about the patients who say their pain was dismissed, a nurse who was hiding something, and the institution that failed to protect its patients."
Kelly Fitzpatrick has represented the interests of people across the country who have been harmed by pharmaceutical drugs and medical devices. She also litigates medical malpractice, nursing home and other personal injury cases on behalf of individuals and their families.
Josh Koskoff has won substantial, record-setting medical malpractice and other verdicts throughout Connecticut and has also taken on powerful interests in cases with national implications. He recently achieved a historic settlement for 9 families of victims of the 2012 Sandy Hook Elementary School shooting in a landmark case against the Remington Arms Company: the manufacturer and marketer of the assault rifle used to carry out the attack. Josh also represented Sandy Hook families against controversial "conspiracy theorist" Alex Jones for his false claims that the Sandy Hook shooting was staged and that the families were actors. Last year, Josh and partners Chris Mattei and Alinor Sterling obtained a verdict in the case totaling almost $1.5 billion – the largest verdict in Connecticut history, and the largest defamation verdict in American history.
Where: WCC 2012
When: 12:20 – 1:20 pm EST
Lunch provided