The first Saturday Systemic Justice Teach-In–"Storytelling for Justice: East Palestine"–was a great success.
After Jessenia Class and Simone Unwalla welcomed everyone, Jon Hanson provided a short lecture to help frame the day's events. He described the legal systems two-sided justice stories, and why they matter to law students, the legal profession, and the legal system. He then summarized a similarly duplicitous justice story told by the Norfolk Southern corporation about the East Palestine catastrophe.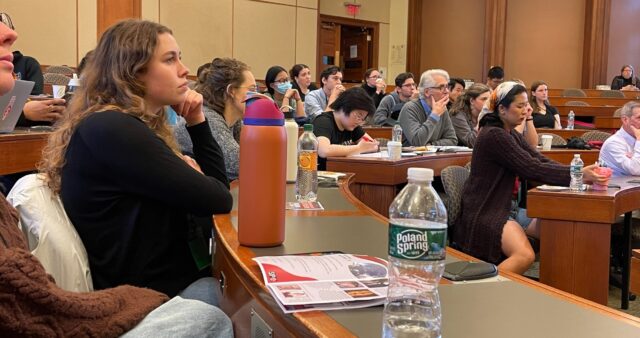 Haley Florsheim then moderated a roundtable discussion among Topher Sanders, of ProPublica, Maximillian Alvarez, of The Real News, and Lauren Barnes, from Hagens Berman Sobol and Shapiro. The conversation explored the different ways those storytellers focus on systemic sources of the disaster and are committed to long-term efforts to hold the powerful institutions that contributed to this event accountable. The discussion highlighted similarities, contrasts among their different storytelling  based upon the different goals, constraints, norms, and  audiences. It also made clear how they are all necessary and important in producing an ecosystem of storytelling to advance justice.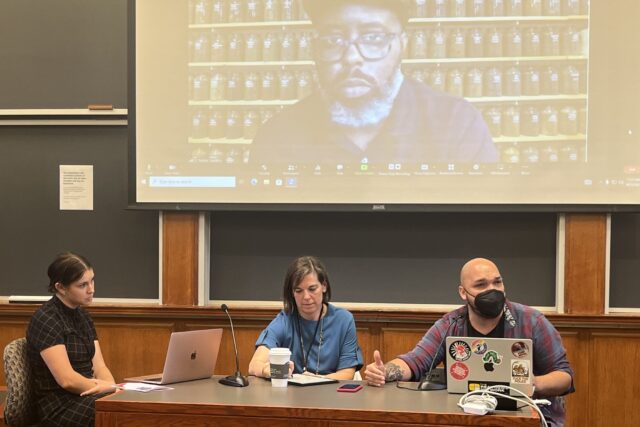 That conversation was followed by an unforgettable discussion between Maximillian Alvarez and Christopher and Jessica Alvarez about the impact of the catastrophe on their lives and the community of East Palestine. They described the deep inadequacies of the responses of Norfolk Southern and various governmental and regulatory agencies. Their conversation will soon be available in podcast form. Stay tuned for that link.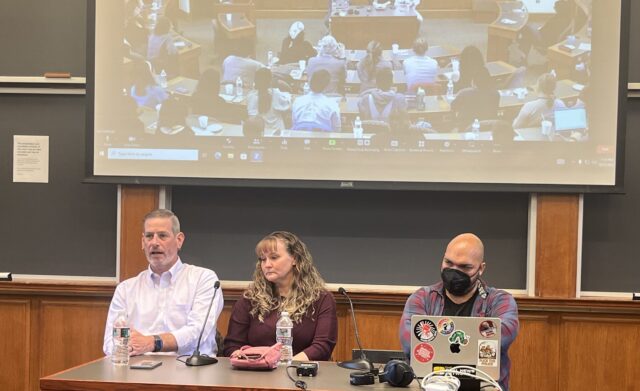 During the final session, the teach-in participants engaged in small-group discussions about the significance of storytelling for justice in their own lives and careers. Many of those conversations continued into the afternoon during the reception that followed.
It was an energizing day that left everyone feeling grateful, energized, for excited for the next Systemic Justice Teach-In: Organizing for Justice – Cop City, to be held at Harvard Law School on 10/21/23. More details to come at teach-in.org.