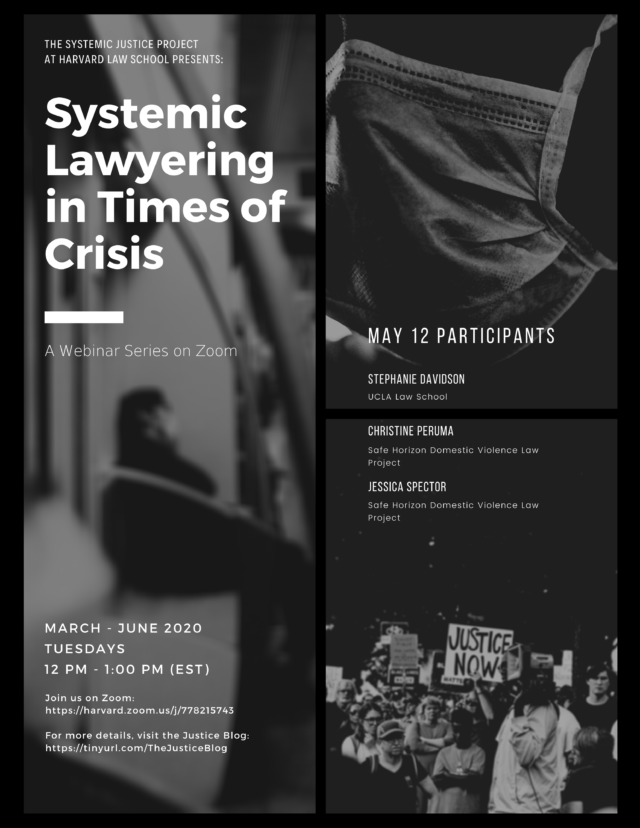 Join this week's "Systemic Lawyering in Times of Crisis" Webinar at:  https://harvard.zoom.us/j/770662864.  
This week's session, Tuesday May 12 at 12pm EST, focuses on domestic violence and features the following panelists:
Stephanie Davidson, UCLA Law School
Christine Perumal, Safe Horizon Domestic Violence Law Project
Jessica Spector,

Safe Horizon Domestic Violence Law Project
The series features systemically oriented lawyers and activists in fields most affected by our latest crisis. Each session examines the special challenges posed by the crisis, the pressing needs, the new opportunities, and the more general lessons for lawyers, law students, and others committed to promoting systemic change.
For more details about the series, including links to videos of previous sessions, see https://systemicjusticeblog.wordpress.com/2020/03/29/systemic-lawyering-webinar-series/