Sareta Ashraph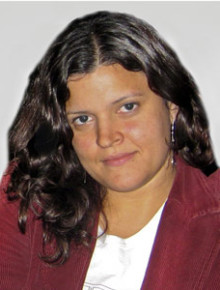 Since May 2012, Sareta Ashraph has been the Chief Analyst on the UN Commission of Inquiry on the Syrian Arab Republic, investigating and reporting on violations of international law in the context of ongoing events in Syria.  Immediately prior to this, she occupied the same position on the United Nations' International Commission of Inquiry on Libya, examining violations of international law by the pro-Qadhafi forces, the anti-Qadhafi armed groups and NATO.  Previously in 2010 and 2011, Ms. Ashraph was based in the Hague as the Legal Adviser to the Office of the Public Counsel for the Defence (OPCD) in the International Criminal Court, working on the Kenya and Central African Republic cases.  In 2009, she worked as a Legal Consultant to the United Nations Fact-Finding Mission on the Gaza Conflict, also known as the Goldstone Inquiry, and was part of the team that conducted investigations and drafted the final Report.  From 2004 to 2009, Ms. Ashraph was based in Freetown, Sierra Leone where she was Co-Counsel on the Defense team representing Issa Sesay (the former interim Leader of the Revolutionary United Front) before the Special Court for Sierra Leone.  Ms. Ashraaph is a member of the Board of the Iran Human Rights Documentation Center and on the roster of defense legal consultants to the Extraordinary Chambers in the Courts of Cambodia (the Khmer Rouge trials) and the Special Tribunal for Lebanon.  Ms. Ashraph completed her LL.M at Harvard Law School in 2001.  In 2013, she was ranked by Chambers and Partners (UK edition) as a Notable Practitioner in the field of international criminal law.
Christina Bain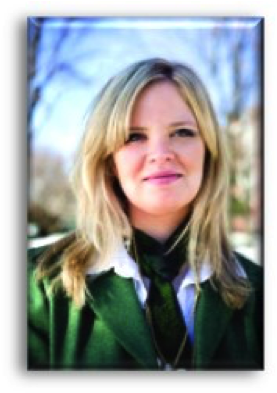 Christina Bain is the Director of Babson College's Initiative on Human Trafficking and Modern Slavery where she is focused on addressing the role of business and entrepreneurial solutions in the fight against human trafficking, in addition to coursework and initiatives to train the next generation of business leaders in anti-trafficking strategies. Christina is the former and founding Director of the Harvard Kennedy School's Program on Human Trafficking and Modern Slavery within the Carr Center for Human Rights Policy, a program that she designed, developed, and implemented with the aim of creating data-driven public policy solutions to human trafficking. Prior to the Harvard Kennedy School, Christina was appointed by Massachusetts Governor Mitt Romney as the Executive Director of the Governor's Commission on Sexual and Domestic Violence, a statewide commission of nearly 350 public and private sector partners.  She previously served as the Public Affairs Liaison to Massachusetts Lieutenant Governor Kerry Healey where she worked on domestic violence and criminal justice issues, including human trafficking and sex offender management. Christina also served as a Special Assistant to Governor Jane Swift of Massachusetts.
Christina is a member of the World Economic Forum's Meta-Council on the Illicit Economy; Global Agenda Council on Human Rights; and is the Co-Chair of the Global Agenda Council Network-Wide Human Trafficking Task Force, a cross-council initiative with other Global Agenda Councils and Forum industry partners. She is a member of the Global Initiative Network of Experts with the Global Initiative against Transnational Organized Crime; a term member of the Council on Foreign Relations; and a member of the Massachusetts Governor's Council to Address Sexual Assault and Domestic Violence under Governor Charlie Baker and Lieutenant Governor Karyn Polito.
Robert Bordone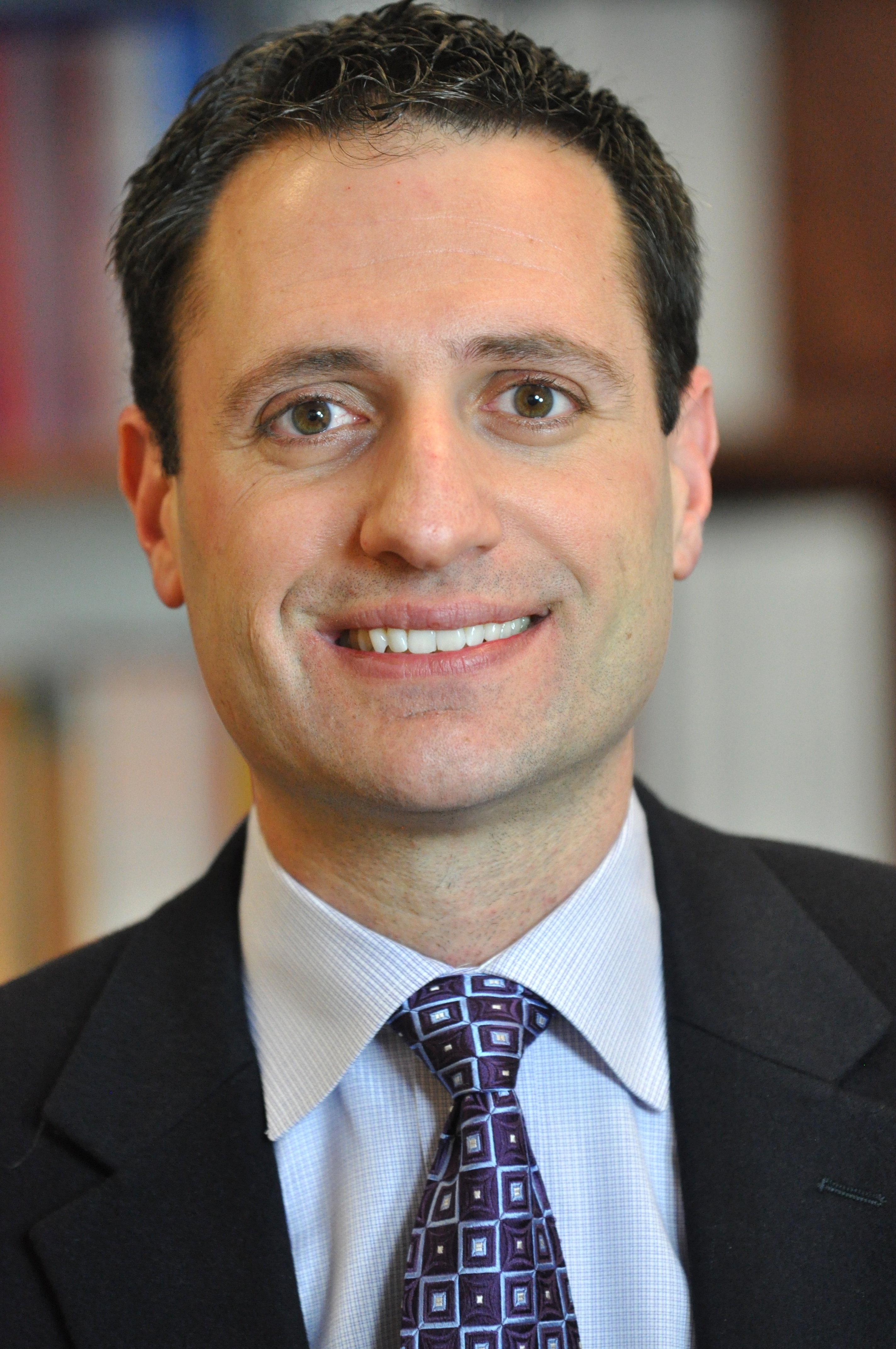 Bob Bordone is the Thaddeus R. Beal Clinical Professor of Law at Harvard Law School and the founding Director of the Harvard Negotiation & Mediation Clinical Program. He teaches several courses at Harvard Law School including the school's flagship Negotiation Workshop.
Bob has received numerous awards, including the 2007 Albert Sacks-Paul Freund Teaching Award at Harvard Law School and the 2010 Problem Solving in the Law School Curriculum Award from the International Institute for Conflict Prevention and Resolution (CPR) recognizing his innovative work in creating and building the Harvard Negotiation & Mediation Clinical Program.
Bob's research interests include the assessment, reform, design, and implementation of dispute handling systems, the development of problem-solving curricula in law schools, and ADR ethics. Bob is the co-author of two books: Designing Systems and Processes for Managing Disputes (Aspen, 2013) and The Handbook of Dispute Resolution (Jossey-Bass, 2005). He has also published articles in leading dispute resolution journals including the Harvard Negotiation Law Review, the Ohio State Journal on Dispute Resolution, the Journal of Dispute Resolution, Negotiation Briefings, Dispute Resolution Magazine, and Negotiation Journal. Bob's writing and commentary have appeared in various print and broadcast media outlets including The Boston Globe, The Washington Post, The Los Angeles Times, The Chicago Tribune, CNN's Situation Room, and BBC Radio.
As a professional facilitator and conflict resolution consultant, Bob works with individual, non-profit, governmental, and corporate clients across many sectors. He specializes in assisting individuals and groups seeking to manage conflicts in highly sensitive, emotional, or difficult situations.
Bob earned an A.B. at Dartmouth College and a J.D. from Harvard Law School.
(More complete bio here.)
Geoffrey Cohen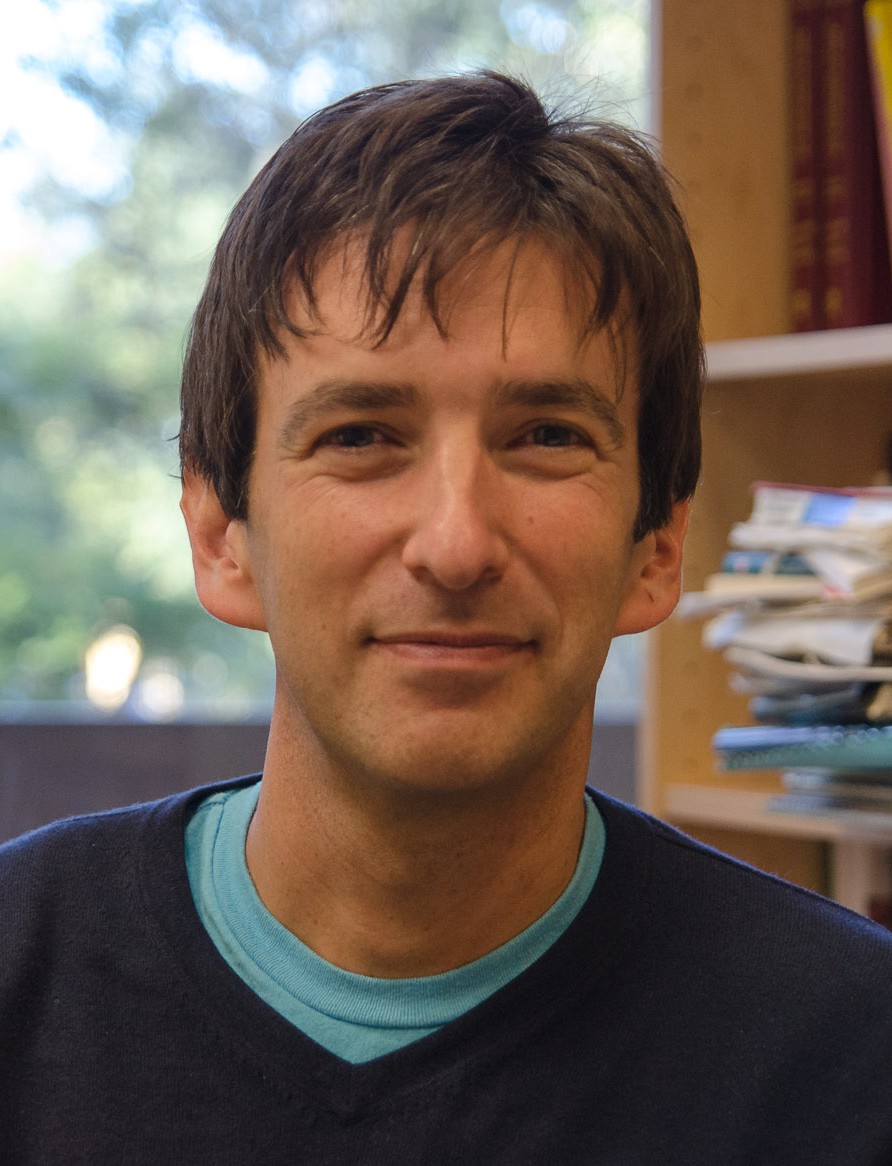 Geoff Cohen is the James G. March Professor of Organizational Studies in Education and Business, School of Education and Professor of Psychology, School of Humanities and Sciences at Stanford University.  Proofessor Cohen's research examines processes related to identity maintenance and their implications for social problems. One primary aim of his research is the development of theory-driven, rigorously tested intervention strategies that further our understanding of the processes underpinning social problems and that offer solutions to alleviate them. Two key questions lie at the core of his research: "Given that a problem exists, what are its underlying processes?" And, "Once identified, how can these processes be overcome?" One reason for this interest in intervention is his belief that a useful way to understand psychological processes and social systems is to try to change them. He is also interested in how and when seemingly brief interventions, attuned to underlying psychological processes, produce large and long-lasting psychological and behavioral change.
Rebecca Richman Cohen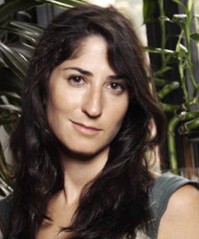 Rebecca Richman Cohen is an Emmy Award nominated documentary filmmaker with experience in international human rights, criminal defense, and drug policy reform. Rebecca was profiled in Filmmaker Magazine's 25 New Faces in Independent Film as an "up-and-comer poised to shape the next generation of independent film." She has taught classes at the Rhode Island School of Design (RISD), American University's Human Rights Institute, and most recently at Columbia University. Rebecca graduated from Brown University with a B.A. in Portuguese and Brazilian Studies and with a Juris Doctor from Harvard Law School. She was a 2012-2013 Soros Justice Fellow.
Nilanjana (Buju) Dasgupta
Professor of Psychological and Brain Sciences at University of Massachusetts at Amherst, Dr. Dasgupta's research focuses on people's beliefs and attitudes toward social groups, why women leave STEM fields, and how institutions can reverse this. Her work has been supported by several grants from the National Science Foundation, including the NSF CAREER award, and the National Institutes of Health. She earned a PhD in social psychology from Yale University in 1998.
At UMass Amherst, Dr. Dasgupta is also the Director of Faculty Equity and Inclusion.  She works with faculty and develops policies and programs that can be implemented college-wide to increase diversity in the hiring, retention, success, and satisfaction of faculty from underrepresented groups. She also leads research and assessment of needs in the College of Natural Sciences regarding underrepresented faculty, as well as programs designed to address those needs.
Lydia Edwards
Lydia Edw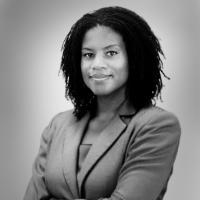 ards is the Equal Justice Works Fellow at Greater Boston Services.  Prior to that, Ms. Edwards was the Campaign Coordinator for Massachusetts Coalition for Domestic Workers and the director of legal services at the Brazilian Immigrant Center. Among other things, she created a legal clinic, mediation project and manual dedicated to domestic workers in Massachusetts and helped lead the successful effort to create legislative legal rights and protections for domestic workers in the Bay State.
Ben Elga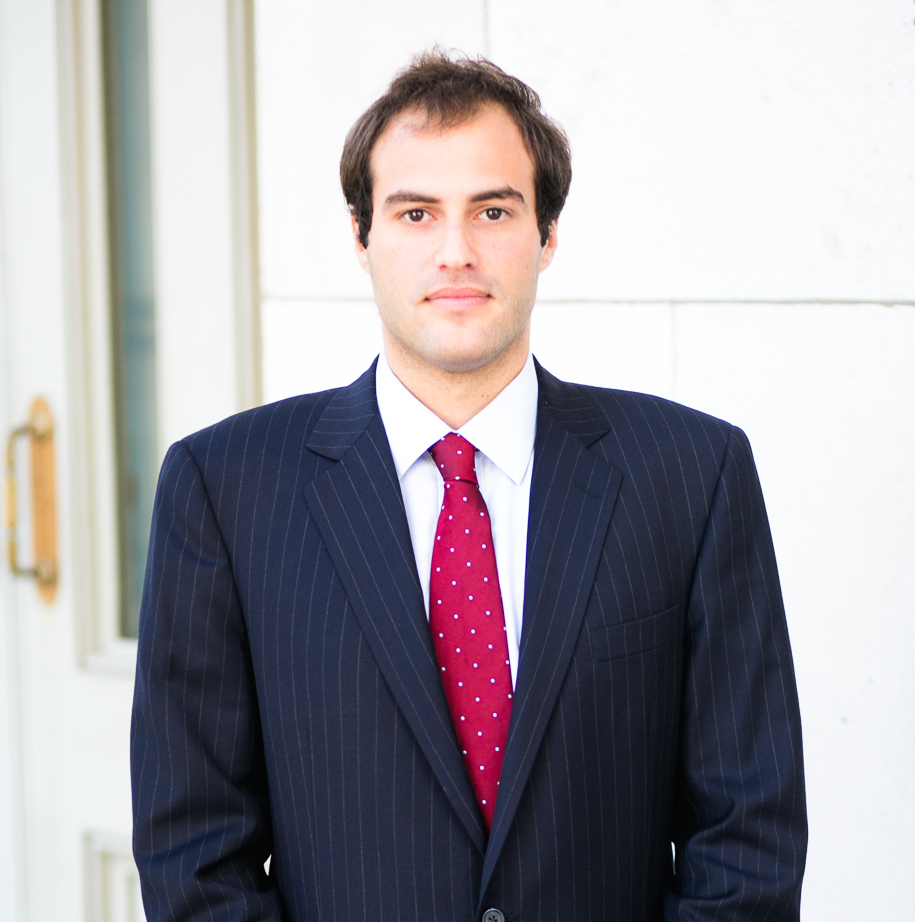 Ben Elga began his legal career at Cuneo Gilbert and LaDuca 2014. His practice focuses on antitrust, consumer protection and securities litigation.
During law school, Mr. Elga was president of the Harvard Law School Forum, a member of the Harvard Civil Rights-Civil Liberties Law Review and the National Lawyers Guild.
Before law school, Mr. Elga served as a Sustainable Agriculture Volunteer with the Peace Corps in central Senegal, and worked on several political campaigns.
Rachel Godsil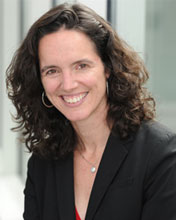 Rachel Godsil is the Eleanor Bontecou Professor of Law at Seton Hall Law School.  Her teaching and research interests include civil rights, constitutional law, property, land use, environmental justice, and education.
Professor Godsil is a co-founder and director of research for the Perception Institute, a national consortium of social scientists, law professors, and advocates focusing on the role of the mind sciences in law, policy, and institutional practices.  She collaborates with social scientists on empirical research to identify the efficacy of interventions to address implicit bias and racial anxiety.  She regularly provides trainings and lectures to a wide range of private and public institutions seeking to address the role of bias and anxiety associated with race, ethnicity, religion, and gender and provided trainings on implicit bias to state judges across the country on behalf of the National Association of State Judges.  Godsil is a lead author of the report:  "The Science of Equality Volume 1:  Addressing Implicit Bias, Racial Anxiety, and Stereotype Threat in Education and Healthcare" (2014) and A Tale of Two Neighborhoods: Implicit Bias in Environmental Decision-Making, in Implicit Racial Bias in the Law (Cambridge University Press 2011).
Professor Godsil also co-authored amicus briefs on behalf of empirical social psychologists in Fisher v. Texas and the National Parent Teacher Association in the Parents Involved in Community Schools v. Seattle School District litigation at the Supreme Court.  She is the co-editor of Awakening From the Dream:  Civil Rights Under Siege and the New Struggle for Equal Justice (Carolina Academic Press, 2005).
Her recent property work focuses on gentrification, the mortgage crisis and eminent domain, as well as the intersection of race, poverty, and land use decisions.  In 2014, Godsil was appointed Chair of the New York City Rent Guidelines Board by Mayor Bill de Blasio.  After serving as the convener for the Obama campaign's Urban and Metropolitan Policy Committee and an advisor to the Department of Housing and Urban Development transition team, Professor Godsil co-directed a report to HUD Secretary Shaun Donovan entitled "Retooling HUD for a Catalytic  Federal Government."
Simon Goldhill: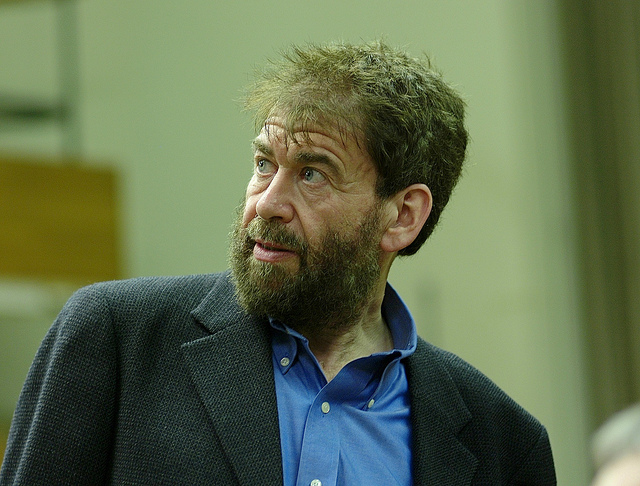 Simon Goldhill is Professor in Greek Literature and Culture and fellow and Director of Studies in Classics at King's College, Cambridge. He is also Director of CRASSH, the Centre for Research in the Arts, Social Sciences, and Humanities at the University of Cambridge. He is best known for his work on Greek tragedy. His research interests include: Greek Tragedy, Greek Culture, Literary Theory, Later Greek Literature, and Reception. His latest books include "Victorian Culture and Classical Antiquity: Art, Opera, Fiction and the Proclamation of Modernity" (Princeton, 2011), which are based on the Martin Lectures at Oberlin in 2010 and "Sophocles and the Language of Tragedy" (Oxford 2012) which is based on the Onassis Lectures delivered across America in 2011. He has written international prize winning books in three different subject areas: "Victorian Culture and Classical Antiquity" won the 2012 Robert Lowry Patten Award for the best book on Victorian literature 2010-12 from the Society of English Literature; "Sophocles and the Language of Tragedy" won the Runciman Award for 2013 for the best book on a Greek topic, ancient or modern; and "Jerusalem, City of Longing" won the Independent Publishers Gold medal for History in 2010.
In 2009 he was elected a fellow of the American Academy of Arts and Sciences. In 2010 he was appointed as the John Harvard Professor in Humanities and Social Sciences at Cambridge, a research position held concurrently with his chair in Greek. Simon Goldhill is a well-known lecturer and broadcaster, who has appeared on T.V. and radio in England, Australia, USA and Canada. His books have been translated into ten languages, and he has been profiled by newspapers in Brazil, Australia and Holland.
Thomas Harvey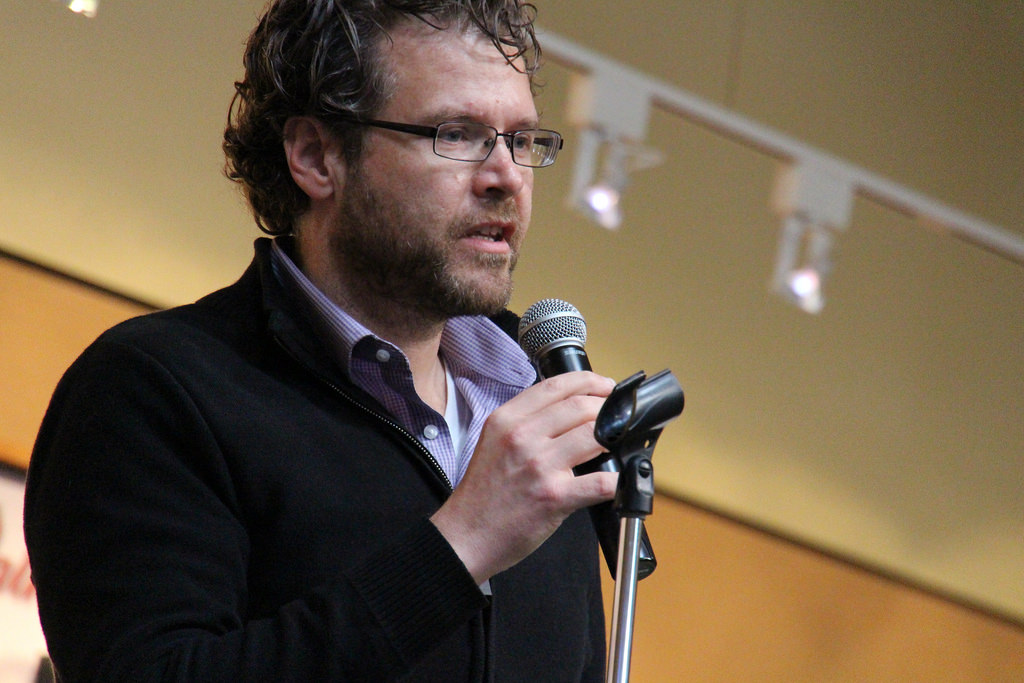 Thomas B. Harvey is the Co-Founder and Executive Director of ArchCity Defenders, a non-profit civil rights law firm providing holistic legal advocacy to the poor and homeless in the St. Louis region and beyond. ArchCity Defenders uses direct services, impact litigation, and advocacy through policy and public relations as its primary tools to promote racial justice and protect civil and human rights.
Helen Hershkoff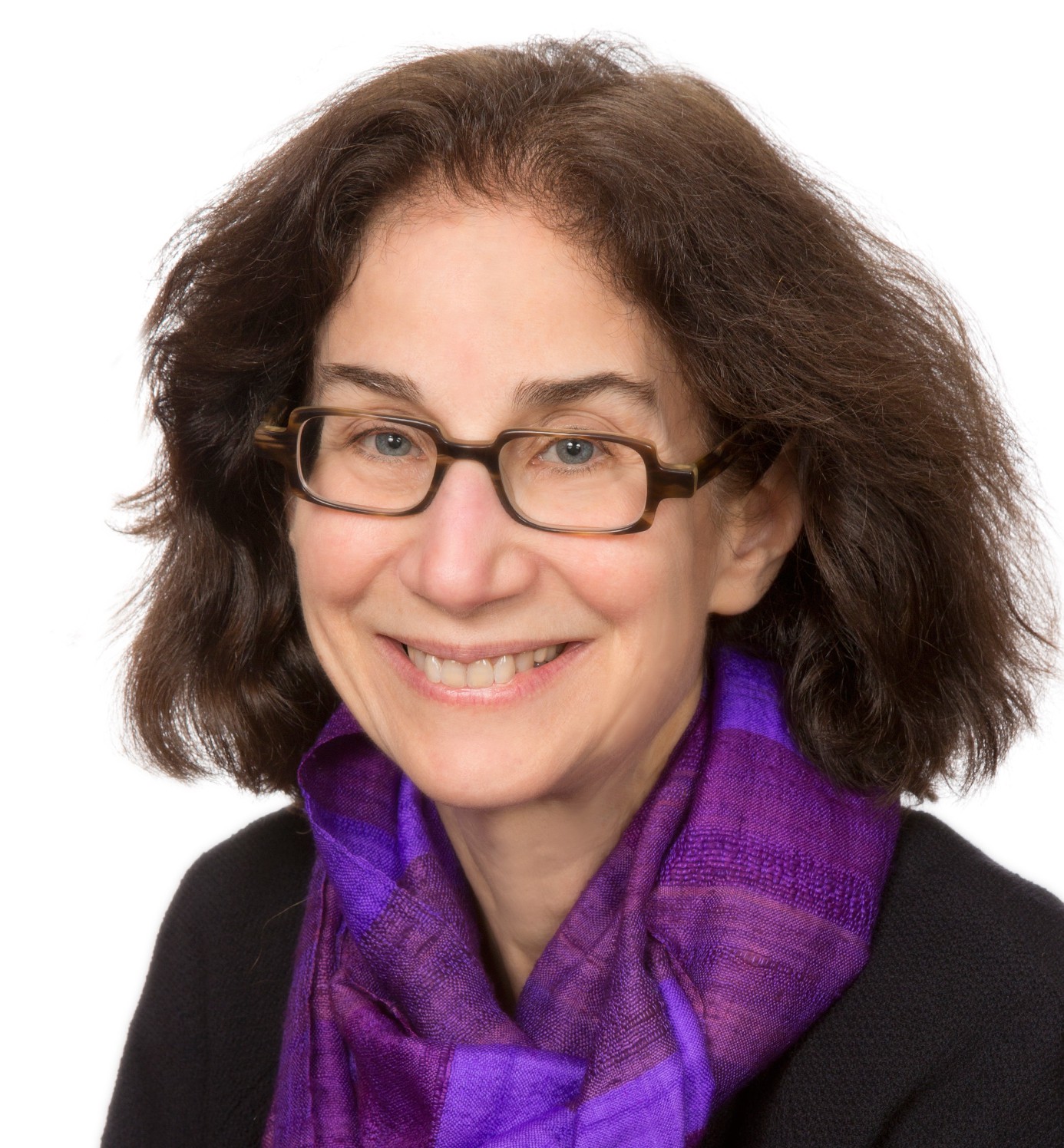 Helen Hershkoff is the Herbert M. and Svetlana Wachtell Professor of Constitutional Law and Civil Liberties at New York University School of Law, where she teaches Civil Procedure and Federal Courts and co-directs the Arthur Garfield Hays Civil Liberties Program. She joined the NYU faculty in 1995, after having practiced law for almost twenty years as a litigation associate at a law firm, a staff attorney in the affirmative litigation unit of The Legal Aid Society, and as an associate legal director of the ACLU. She writes about state constitutions and socio-economic rights, and is the co-author of casebooks about civil procedure and comparative civil procedure. She also is a member of the author team of the leading procedure treatise, Wright & Miller's Federal Practice and Procedure. She sits on the boards of several nonprofits engaged with issues of democracy and social justice. In 2014 she received NYU's Podell Distinguished Teaching Award.
John Jost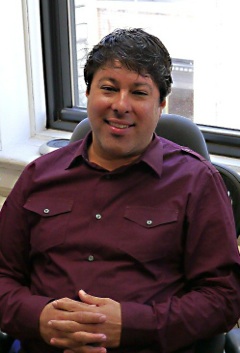 John T. Jost is Professor of Psychology and Politics and Co-Director of the Center for Social and Political Behavior at New York University. His research, which addresses stereotyping, prejudice, political ideology, and system justification theory, has been funded by the National Science Foundation and has appeared in top scientific journals and received national and international media attention. He has published over 130 journal articles and book chapters and four co-edited book volumes, including Social and Psychological Bases of Ideology and System Justification  (Oxford, 2009). He has received numerous honors and awards, including the Gordon Allport Intergroup Relations Prize, Erik Erikson Award for Early Career Research Achievement in Political Psychology, International Society for Self and Identity Early Career Award, Society for Personality and Social Psychology Theoretical Innovation Prize, Society of Experimental Social Psychology Career Trajectory Award, and the Morton Deutsch Award for Distinguished Scholarly and Practical Contributions to Social Justice. He has served on several editorial boards and executive committees of professional societies and is currently editor of the Oxford University Press book series on Political Psychology. He is a Fellow of the Society of Experimental Social Psychology and the Association of Psychological Science, and is the President-Elect of the International Society of Political Psychology.
Alec Karakatsanis

Alec Karakatsannis graduated from Yale College in 2005 with a degree in Ethics, Politics, & Economics and Harvard Law School in 2008, where he was a Supreme Court Chair of the Harvard Law Review. Before co-founding Equal Justice Under Law, Alec was an attorney with the Special Litigation Division of the Public Defender Service for the District of Columbia, where he litigated complex criminal law issues and bigger-picture civil rights cases in federal and D.C. trial and appellate courts. Prior to PDS, Alec was a federal public defender in Alabama, representing indigent people accused of federal crimes. Alec is interested in ending mass incarceration, drug crimes, surveillance, the death penalty, immigration laws, war, and inequality. He is the author of The Human Lawyer, 34 N.Y.U. Rev. L. & Soc. Change 563 (2010); Protecting Corporations Instead of the Poor, 121 Harv. L. Rev. 275 (2007); and The Role of Judges, 120 Harv. L. Rev. 1988 (2007). Alec also teaches a high school class on mass incarceration, civil rights, and safe interaction with the police in the D.C. public schools, helps lead a community organizing effort against racial profiling and police misconduct in the District of Columbia, and is a mentor in the Big Brother/Big Sister program. He also spends his time playing the piano, making unskilled paintings, and playing soccer.
Douglas Kysar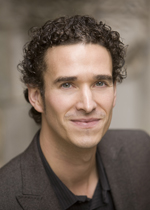 Douglas Kysar is the Joseph M. Field '55 Professor of Law at Yale Law School. His teaching and research areas include torts, environmental law, and risk regulation. He received his B.A. summa cum laude from Indiana University in 1995 and his J.D. magna cum laude from Harvard Law School in 1998, where he served on the student board of advisors. He has published articles on a wide array of environmental law and tort law topics, and is co-author of a leading casebook, The Torts Process, with James A. Henderson, Jr., Richard N. Pearson & John A. Siliciano. His recent book, Regulating from Nowhere: Environmental Law and the Search for Objectivity (YUP 2010), seeks to reinvigorate environmental law and policy by offering novel theoretical insights on cost-benefit analysis, the precautionary principle, and sustainable development.
Melissa Lane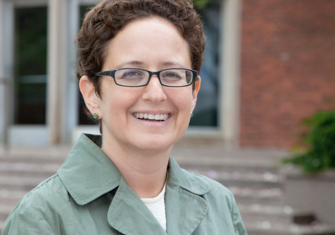 Melissa Lane is the Class of 1943 Professor of Politics and the Associate Chair of the Department of Politics. She continues as an associated faculty member in the Department of Classics and the Department of Philosophy.  Having served as co-convenor of the research community on Communicating Uncertainty: Science, Institutions, and Ethics in the Politics of Global Climate Change, sponsored by the Princeton Institute for International and Regional Studies (PIIRS), in its final year, she is now co-convenor of the successor initiative, Princeton Climate Futures, based at the Princeton Environmental Institute.

Melissa  Lane was named a 2012 Fellow of the John Simon Guggenheim Memorial Foundation for a project on 'The Rule of Knowledge: Platonic Psychology and Politics', and in 2012-13 was on leave from Princeton University as a Fellow of the Center for Advanced Study in the Behavioral Sciences at Stanford University.
Lauren Sudeall Lucas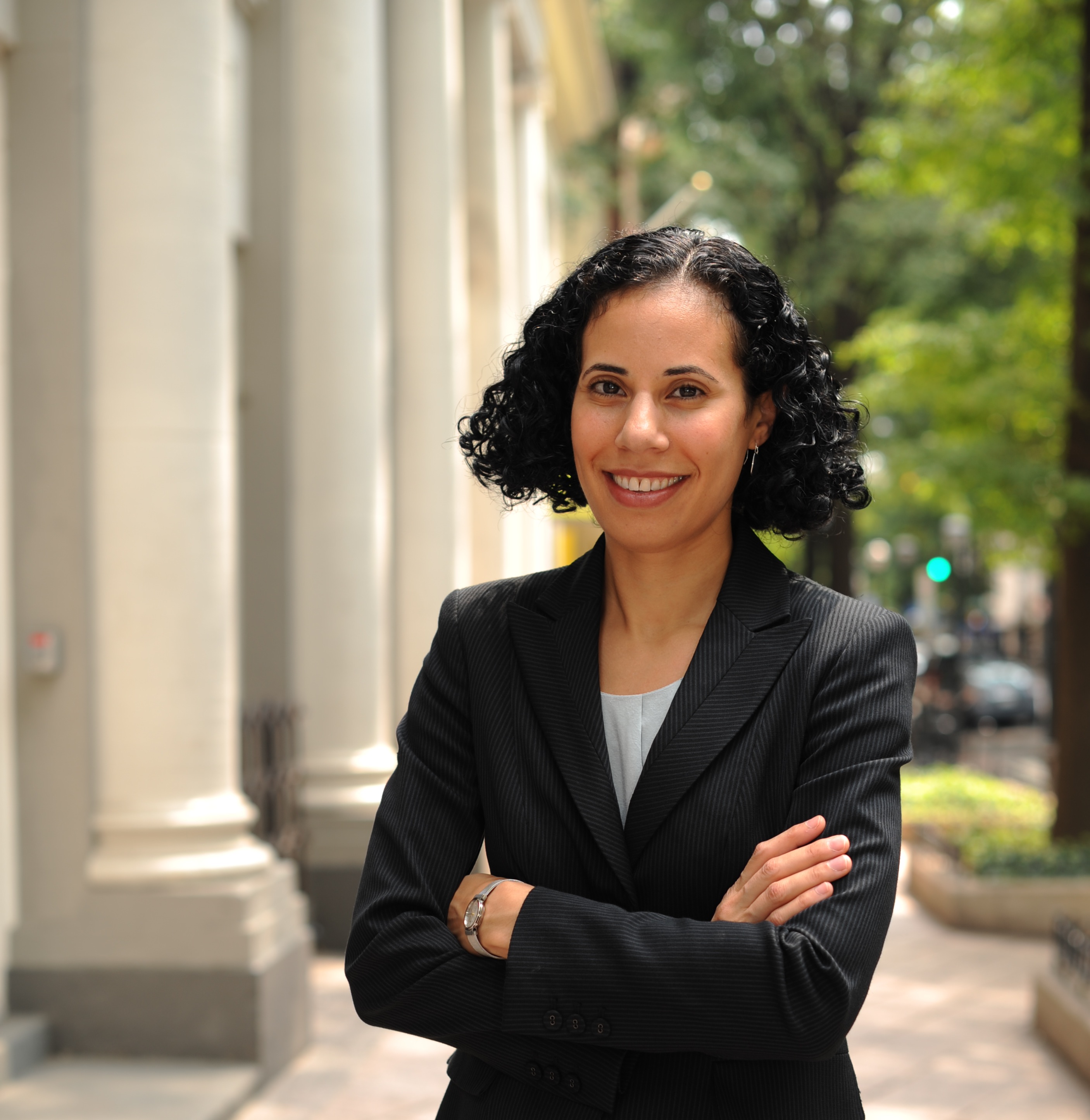 Lauren Sudeall Lucas is an assistant professor of law at Georgia State University College of Law where she teaches Constitutional Law and Capital Punishment. Her scholarly work has focused on the relationship between rights and identity and the intersection of constitutional law and criminal procedure. Her scholarship has appeared or is forthcoming in the Columbia Law Review, California Law Review, and Minnesota Law Review.
Before joining the academy, Lucas clerked for Justice John Paul Stevens on the Supreme Court of the United States and Judge Stephen Reinhardt on the U.S. Court of Appeals for the Ninth Circuit. She then worked at the Southern Center for Human Rights, first as a Soros Justice Fellow and later as a staff attorney. At the Southern Center, she represented indigent capital clients in Georgia and Alabama and litigated civil claims regarding constitutional violations within the criminal justice system, based primarily on the right to counsel. She serves on the Southern Center's board of directors, the ABA Standing Committee on Legal Aid & Indigent Defendants, and the Indigent Defense Committee of the State Bar of Georgia.
Lucas graduated magna cum laude from Harvard Law School, where she served as treasurer of the Harvard Law Review. She received her B.A. with distinction from Yale University. (More complete bio here.)
Michael McCann
Michael McCann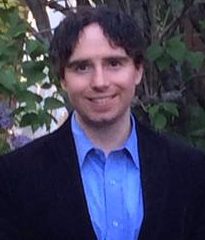 is the founding Director of the Sports and Entertainment Law Institute at the University of New Hampshire School of Law, where he is also a Professor of Law. McCann has also taught at Boston College Law School, Vermont Law School and Mississippi College School of Law, and has received the Professor of the Year Award several times. In addition to his academic career, McCann is an award-winning journalist. He is a Legal Analyst and Writer for Sports Illustrated, and has been honored by The Huffington Post, Boston Magazine and other publications for excellence in the field. McCann has authored more than 20 law review articles, including placements in the Yale Law Journal and Boston College Law Review, and more than 300 articles for Sports Illustrated, including "My Dance with Lance" which followed McCann interviewing Lance Armstrong at his home in 2013. Since 2004, McCann has collaborated with Jon Hanson on many projects. They co-founded The Project on Law and Mind Sciences at Harvard Law School and The Situationist Blog and co-authored "Situationist Torts" and "Hoyas, Hos and Gangstas." McCann received his LL.M. from Harvard Law School, J.D. from the University of Virginia School of Law and B.A. from Georgetown University. He lives in Massachusetts with his wife, Kara McCann, a graduate student in early childhood education.
Naomi Oreskes
Naomi Oreskes is Professor of the History of Science and Affiliated Professor of Earth and Planetary Sciences.  Before coming to Harvard she spent 15 years as Professor of History and Science Studies at the University of California, San Diego, and Adjunct Professor of Geosciences at the Scripps Institution of Oceanography.  Professor Oreskes's research focuses on the earth and environmental sciences, with a particular interest in understanding scientific consensus and dissent.
Her 2004 essay "The Scientific Consensus on Climate Change" (Science 306: 1686) has been widely cited, both in the United States and abroad, including in the Royal Society's publication, "A Guide to Facts and Fictions about Climate Change," in the Academy-award winning film, An Inconvenient Truth, and in Ian McEwan's novel, Solar.  Her opinion pieces have appeared in The Washington Post, The Los Angeles Times, The Times (London), Nature, Science, The New Statesman, Frankfurter Allgemeine and elsewhere. Her 2010 book, Merchants of Doubt, How a Handful of Scientists Obscured the Truth on Issues from Tobacco to Global warming, co-authored with Erik M. Conway, was shortlisted for the Los Angeles Time Book Prize, and received the 2011 Watson-Davis Prize from the History of Science Society.
Valerie Purdie-Vaughans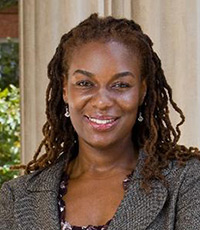 Valerie Purdie-Vaughns is the Director of the Laboratory of Intergroup Relations and the Social Mind (LIRSM). She is an Assistant Professor in the Department of Psychology at Columbia University, core faculty for the Robert Wood Johnson Health & Society Scholars Program (RWJ Columbia-site), and research fellow at the Institute for Research on African-American Studies (IRAAS) at Columbia.
Dr. Purdie-Vaughns has authored numerous publications that have appeared in journals such as Science, Psychological Science, and Journal of Personality & Social Psychology. She was been awarded grants from the National Science Foundation (NSF), Russell Sage Foundation, Spencer Foundation and William T. Grant Foundation. In 2013, Dr. Purdie-Vaughns was awarded the Columbia University RISE (Research Initiative in Science and Engineering) award for most innovative and cutting edge research proposal titled, "Cells to Society" approach to reducing racial achievement gaps: Neuro-physiologic pathways involved in stereotype threat and social psychological interventions.
Previously, Dr. Purdie-Vaughns served on the faculty in the Psychology Department at Yale University. She completed her doctoral work in psychology at Stanford University in 2004 as a student of Dr. Claude Steele. She completed her undergraduate work at Columbia University and lettered in varsity basketball.
Alexa Shabecoff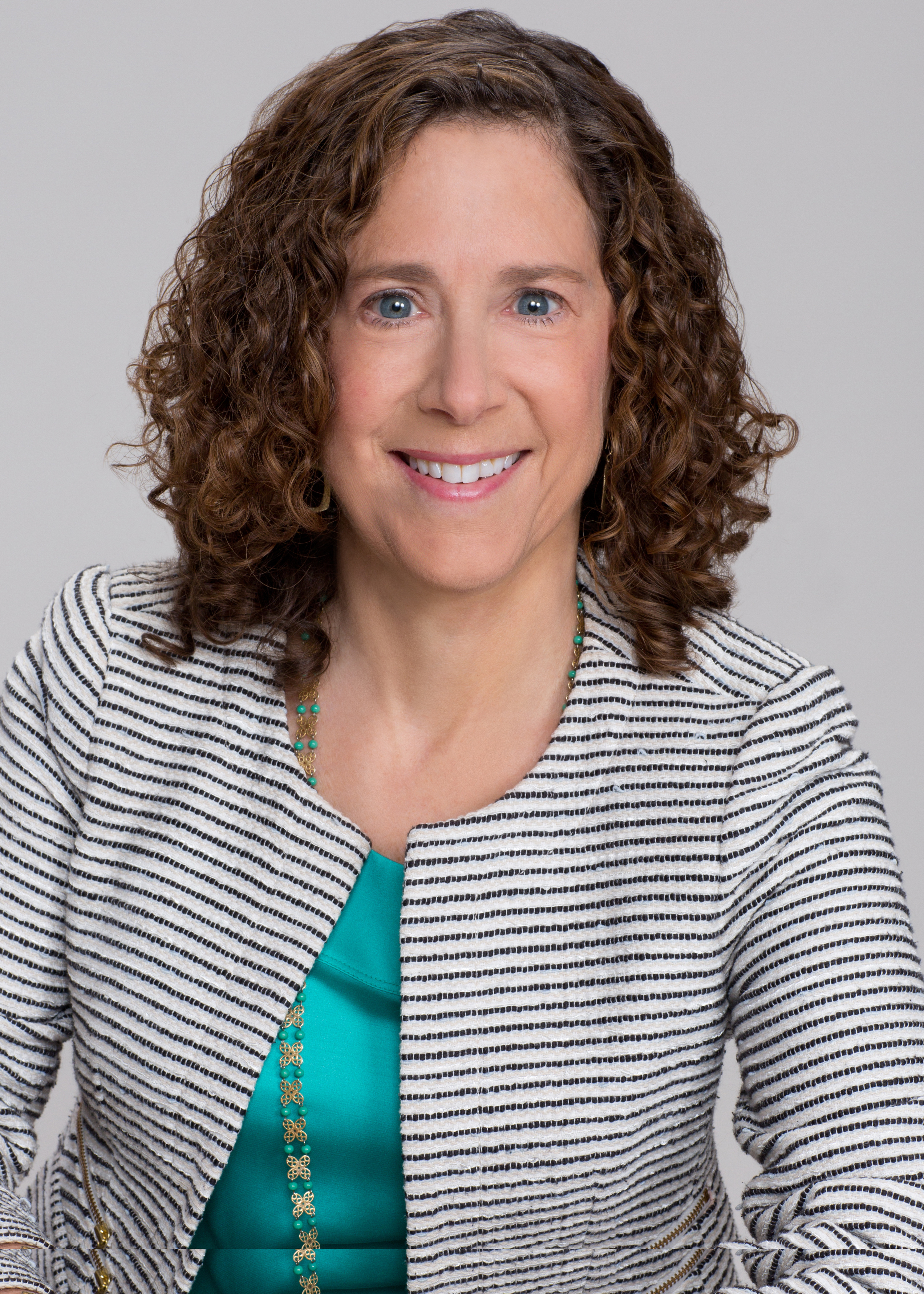 Alexa Shabecoff is currently volunteering on a presidential campaign, doing volunteer career and educational coaching with low income young adults, fostering rescue dogs and trying to figure out what she is going to do when she grows up.
From April 1994 to September 2019, Alexa was Assistant Dean for Public Service and Director of the Bernard Koteen Office of Public Interest Advising (OPIA) at Harvard Law School (HLS).  There she grew OPIA from a staff of two to a staff of seven plus part-timers, created numerous educational materials and programs, participated in enhancing law-school-wide resources for public service, and conducted over 300 advising appointments a year.  The number of students going into public service at graduation or after a clerkship tripled during her tenure.  Alexa also helped launch and ran the Harvard Law School Public Service Venture Fund.  Alexa is the recipient of the 2016 NALP Service Excellence Award for her contributions to legal career education and, most importantly (because the personal relationships with students and alumni were her proudest achievements), the HLS Suzanne L. Richardson Staff Appreciation Award, given to one HLS staff member by the graduating class and the HLS Student Public Interest Network's Award for "Courageous Leadership".
Before joining OPIA, Alexa spent approximately 8 years as a legal services lawyer in both Missouri and Massachusetts where her primary area of focus was housing law.  She is a 1986 graduate of NYU School of Law where she was a Root Tilden Scholar and a Vice President of the Public Interest Law Foundation.  Prior to law school she worked as a paralegal for the Appalachian Research and Defense Fund of Kentucky.
Dean Strang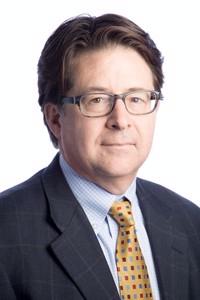 Dean A. Strang is a lawyer in Madison, Wisconsin. He is best known for his work as one of Steven Avery's trial lawyers, as well as for his first book, Worse than the Devil: Anarchists, Clarence Darrow, and Justice in a Time of Terror. His work includes five years as Wisconsin's first Federal Defender; shareholder in three of the state's leading criminal defense firms (Hurley, Burish & Stanton, S.C., Fitzgerald & Strang, S.C., and Shellow, Shellow & Glynn, S.C.); and co-founder of StrangBradley, LLC. He is an adjunct professor at Marquette University Law School, the University of Wisconsin Law School, and University of Wisconsin's Division of Continuing Studies. Mr. Strang is a member of the American Law Institute and serves on several charity boards, including the Wisconsin Innocence Project. His second book will be published in early 2018.